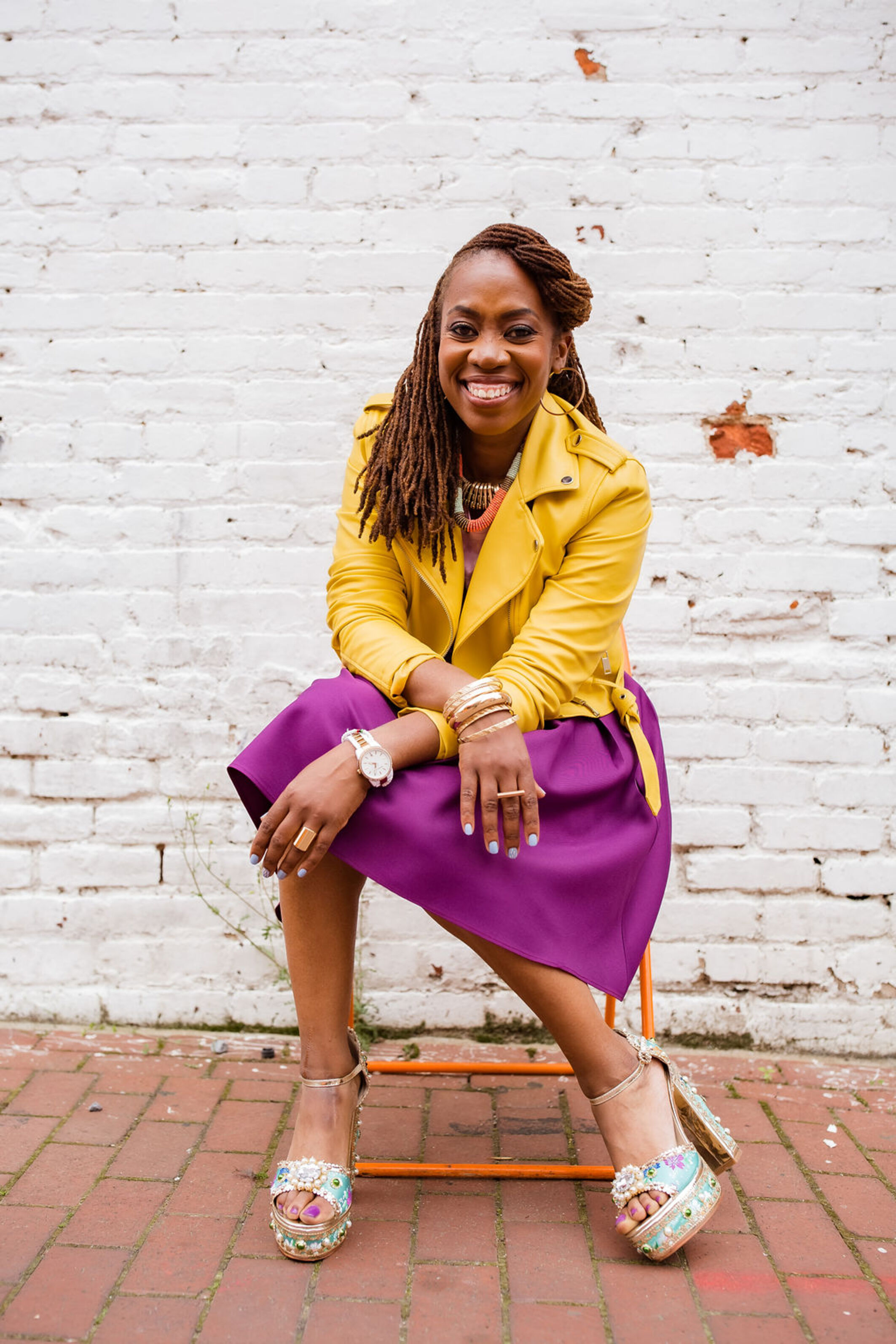 Arts Based Educator. Performing Artist. Author.
As a kid, I loved the way dance allowed me to communicate and express myself through movement. I was a little shy as a kid so what I couldn't say with words, I could say with dance. Now as a performing artist, I continuously push myself to be vulnerable, sharing my complete self with the audience.

As a teaching artist, I strive to inspire each student to express themselves creatively and as an author, I'm reminded of the arts' ability to strengthen academics.
Just Quynn
Quynn Johnson, a graduate of Howard University in Washington, D.C., and native of Flint, Michigan, is an award-winning performing, teaching artist and author. She has toured as the tap soloist in the Tony Award-winning production After Midnight(NCL) and performed both nationally and internationally.Highlights include featured soloist in the Washington Ballet production ofThe Great Gatsby, Cirque du Soleil's Mosaic production, the Festival Folclóricodel Pacífico and in Buenaventura and Cali, Colombia and has toured Peru as part of the Festival Internacional de Cajón Peruano. Quynn is the co-creator of the D.C.-based percussive dance company SOLE Defined with Ryan Johnson.

A National Credential Residency Teaching Artist with Young Audiences and a WolfTrap TA, in 2014 and 2017, she won the Individual Artist Award for Dance Choreography (MSAC). As a teaching artist, Quynn has reached over 9,500 youth from pre-k through 12th grade with assemblies, residencies, and workshops. Her arts-integrated residencies bridge tap dance with literacy, math, Social-Emotional Learning. In 2011, Quynn became a self-published author with her children's book, Lucky's Tap Dancing Feet.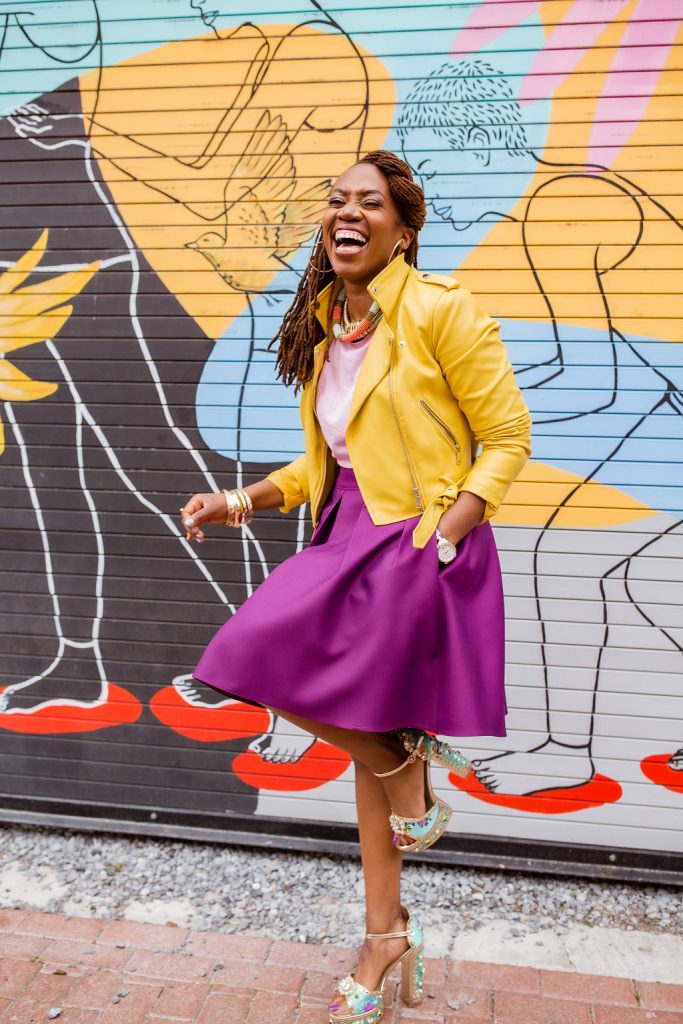 Performing Artist
"Deliciously buoyant movement quality and a natural, organic musicality as if the beat were rolling up and out of every limb."

Tap has given Quynn the opportunity to become both dancer and musician. Having received recognition for her performance ability, Quynn's goal is to create artistic works that speaks to the struggles of people's whose voices are rarely heard and voices are often ignored.

Photo Credit: Jonathan Hsu

See It In Action
Teaching Artist
"Quynn's performance was inspirational. She was able to incorporate a number of experiential activities for the students while blending personal narratives with her skilled dance routine. Highly recommend this artist for a variety of ages."

Using tap dance to inspire students of all ages, Quynn's assemblies, residencies and workshops offers students tools for positive self-expression. Quynn uses tap dance as a tool to stretch the students imagination to create a deeper more personal connection to academic subjects.

Photo Credit: Shannon Kline

See It In Action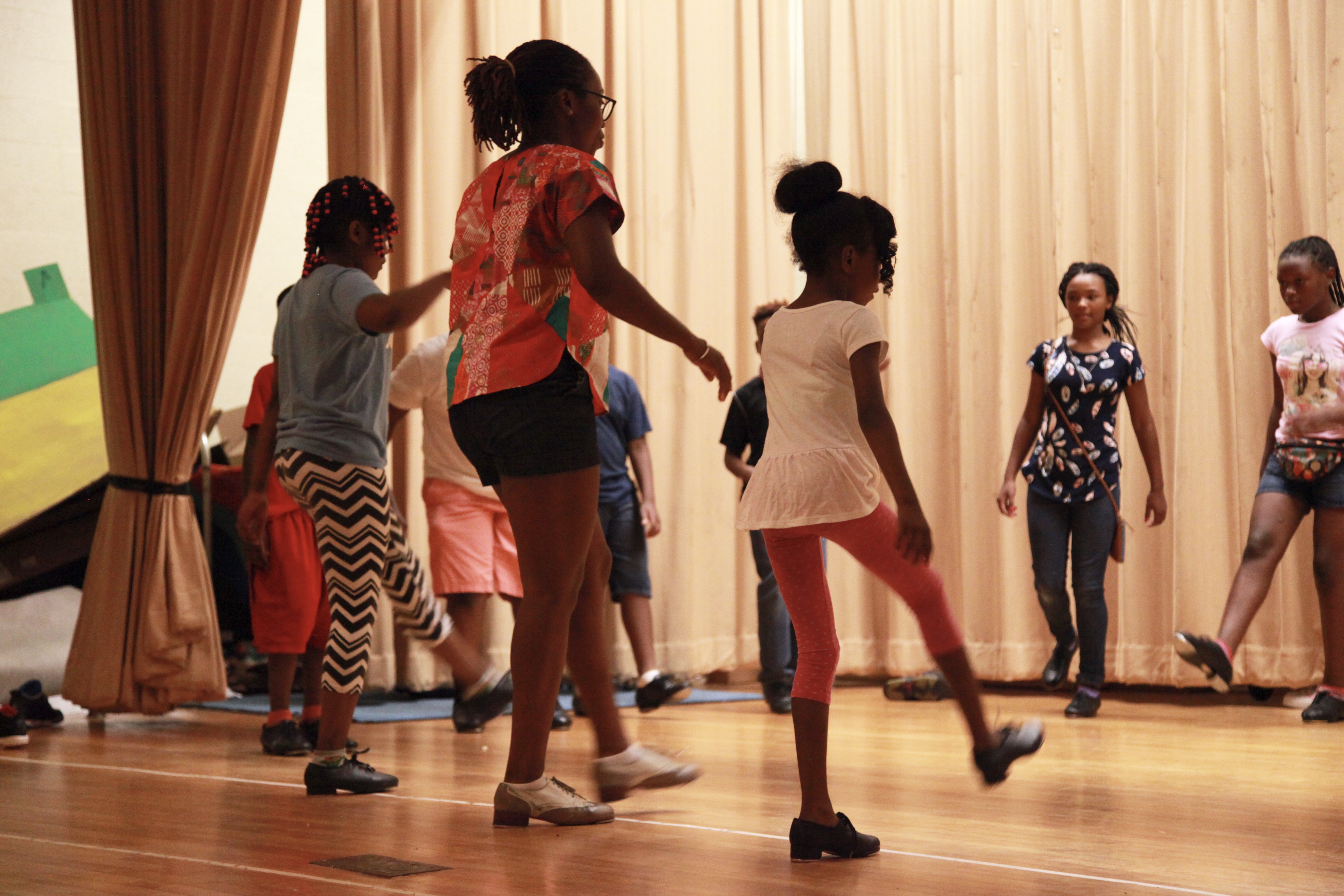 Sole Defined Presents: Zaz
SOLE Defined uses percussive dance to raise awareness about social and economic issues directly affecting people of color. Using percussive dance to entertain, educate, and empower audiences, SOLE Defined is committed to creating high-quality immersive performances. In addition, our arts-integrated curriculum helps to advance the visibility of percussive dance in schools.

Photo Credit: Jonathan Hsu

See It In Action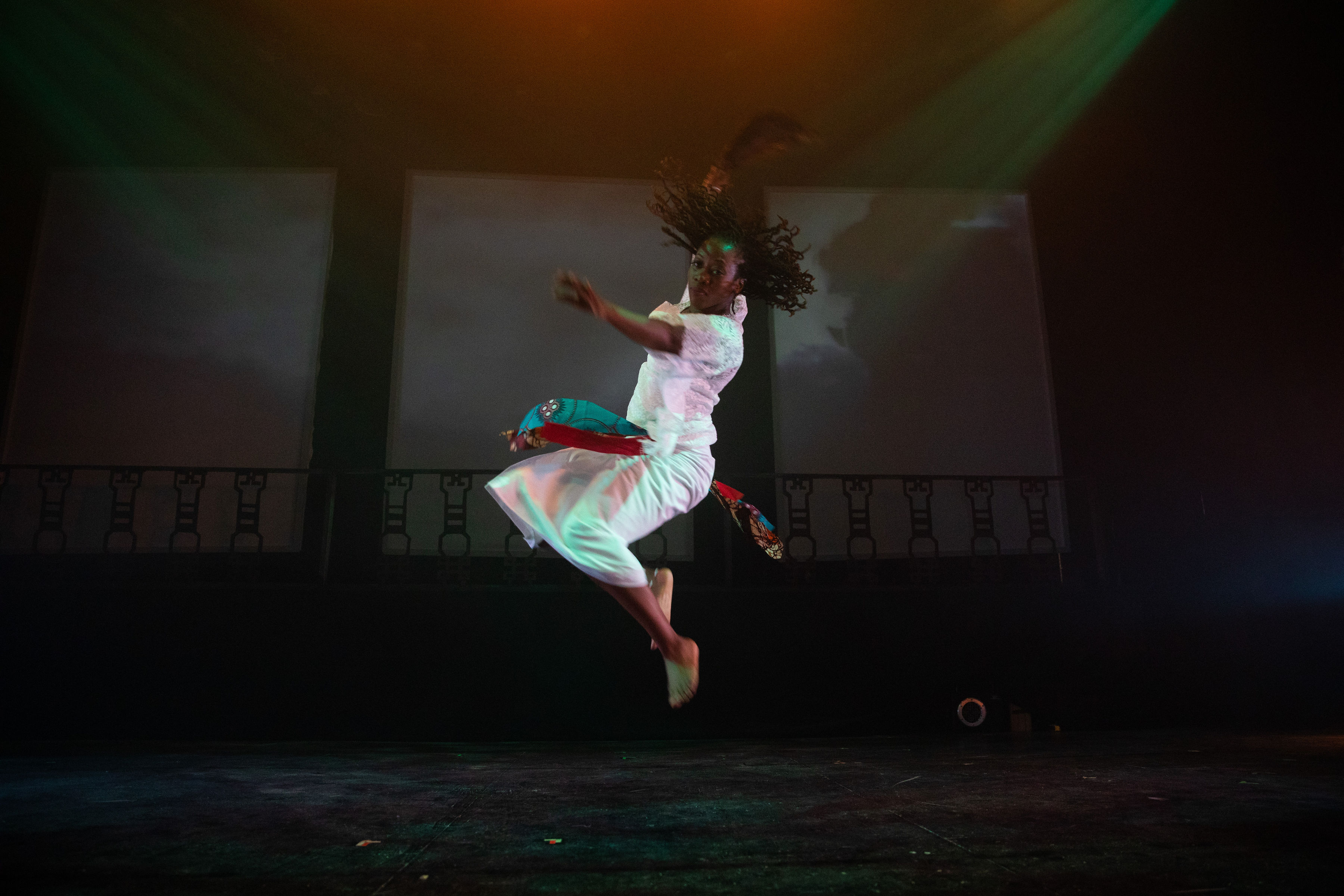 Lucky's Tap Dancing Feet
Lucky's Tap Dancing Feet is a story about a horse that wants to learn how to tap dance, but with four huge feet, Lucky is sure to face some challenges. Follow Lucky and her sided kick, Chip, as the overcome obstacles and learn to tap.

Photo Credit: Kofi Handon

Purchase a Book

See It In Action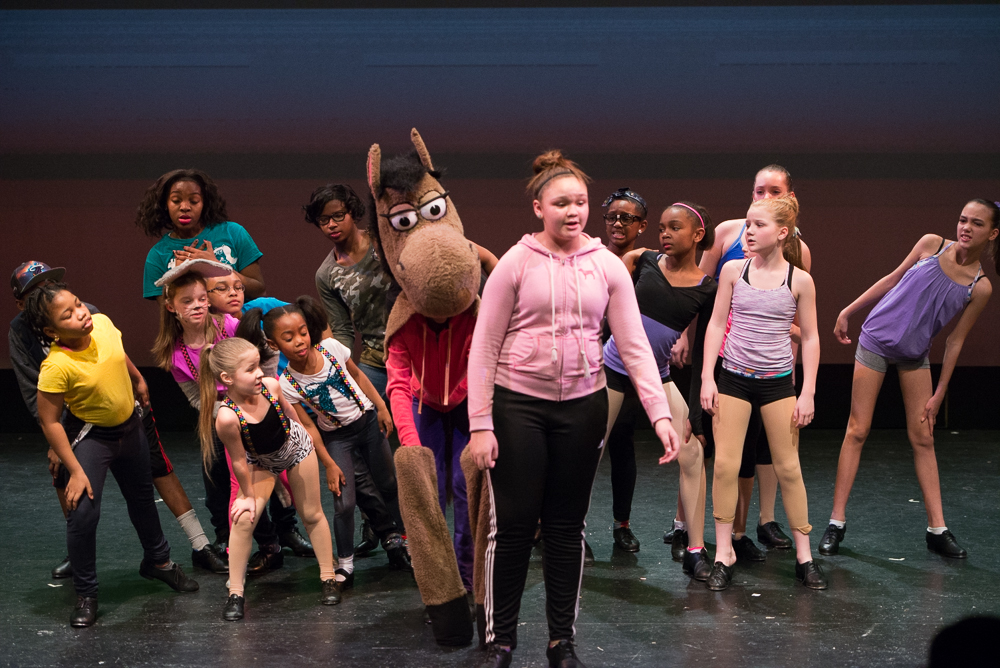 Virtual Tap Classes
This online tap class is a fun guide to teach beginner movers the fundamentals of tap dance. The courses include options for both the Intro learner and the beginner dancer. The Intro to Tap lessons is best for participants looking for a kickstart to begin classes. The Beginner Tap lessons teaches participants basic tap movement and fun ways to create musicality with each step.

Purchase Classes

See It In Action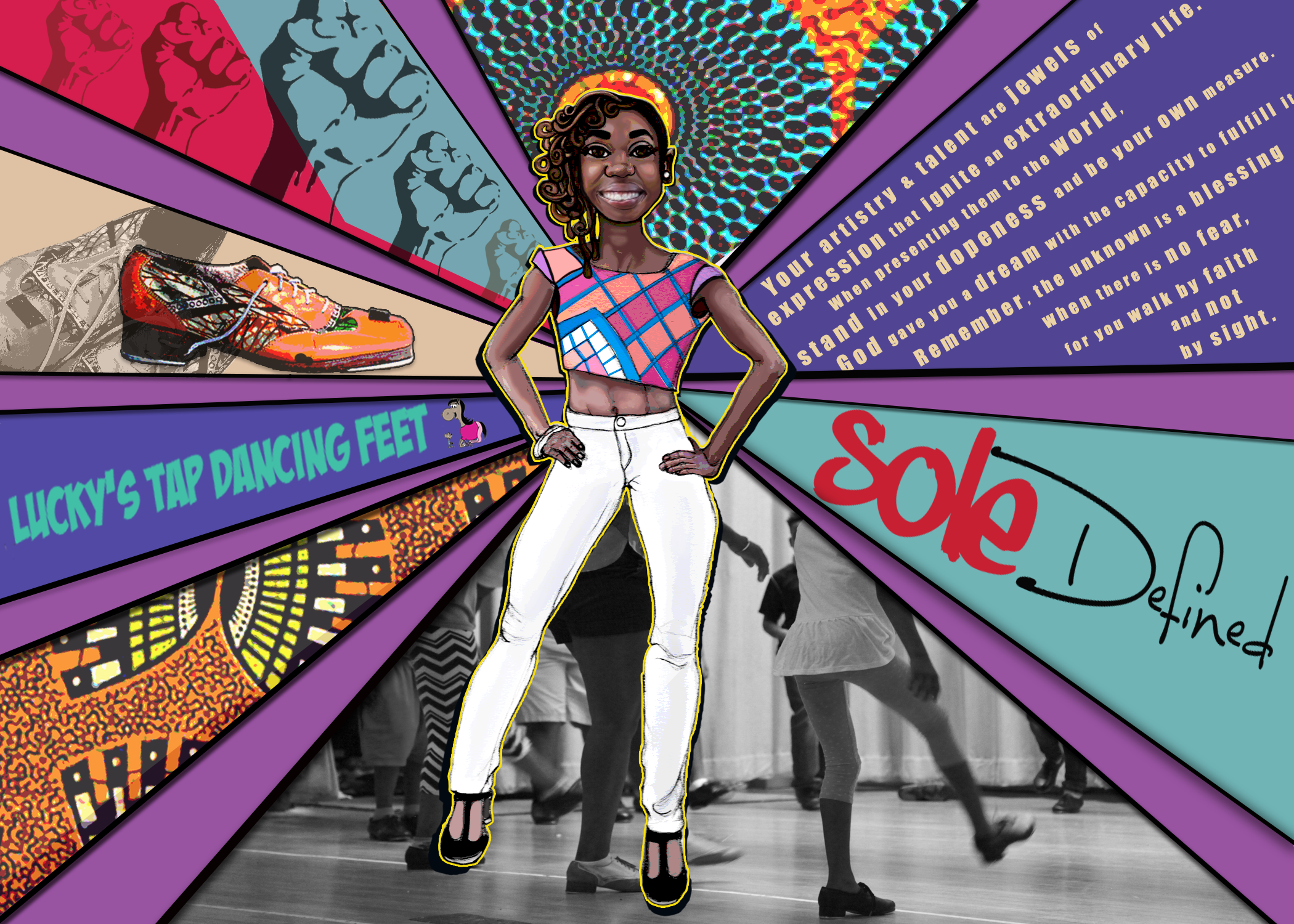 "Excellent job! Very engaging and movement centered (which is what the teacher sand students need) we'd love to have you back!"
"Scaffolding elements of dance with understanding language arts goal was perfect."
"Quynn Johnson's heated tap dancing actually signifies the ongoing calmity of those caught in the dangerous love square within the plot. It was unprecedented, conceptual, and a breathe of fresh air."  
Pink Line Project
Great Gatsby by the Washington Post
Ms. Johnson was fantastic! Extremely talented, personable, and certainly braveto share her storythrough tap dance. Very engaging with the high schoolaudience, which can be especially difficult with teenage boys! The students &teachers thoroughly enjoyed her performance
Mt. Saint Joseph High School - Assembly
"I have nothing but positive things to say.Our entire grade level truly enjoyed the assembly that kicked things off.I'm sure it's safe to say that 4th and 5th grade wished they had the residency too."
Benjamin Foulois Performing Arts School
"Strong presentation, strong teacher, and excellent concepts. I would love you to be our schools resident next year"  
Ann Arundel County Public Schools
"She knows her craft and understands how to draw in her audience."  
Pink Line Project
Great Gatsby by the Washington Post